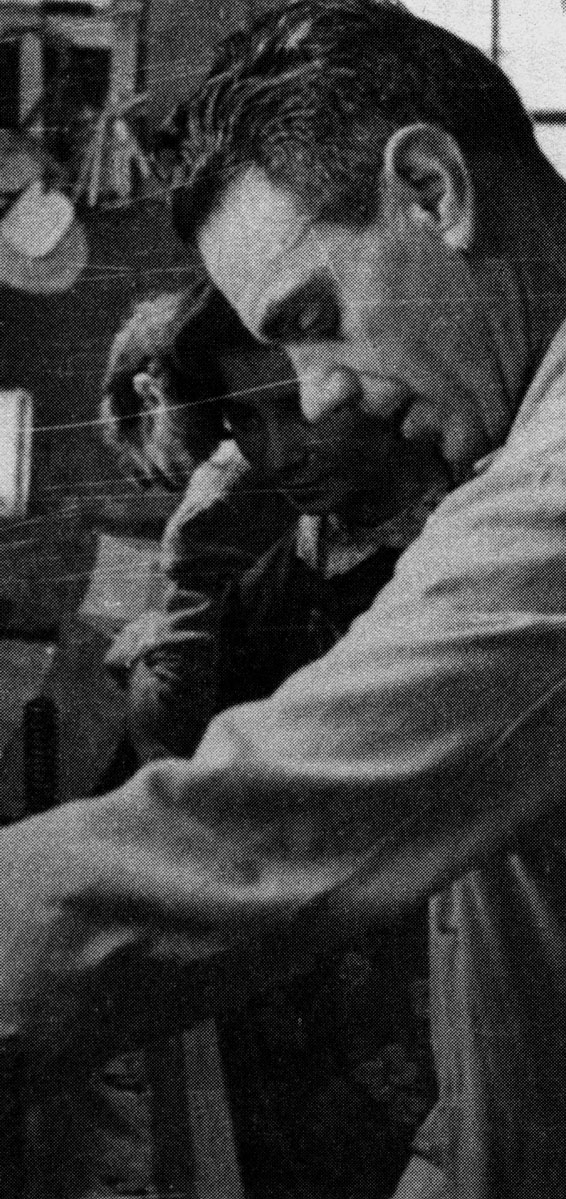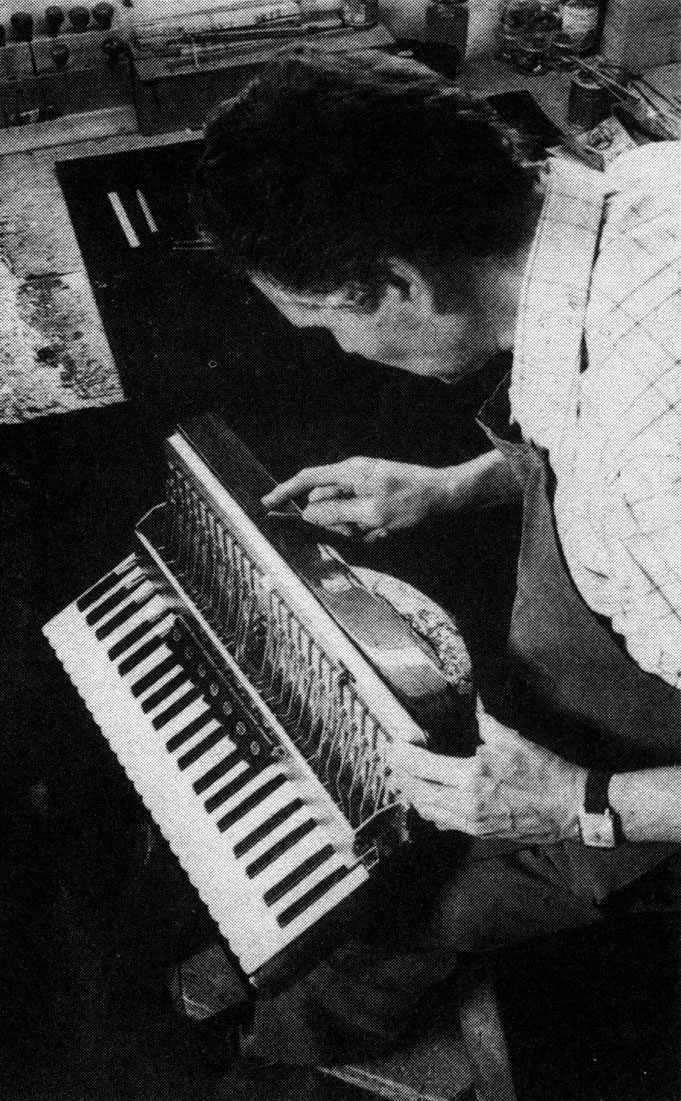 In the early 1900s, Silvio Scandalli started to produce accordions in a small workshop with the help of his family.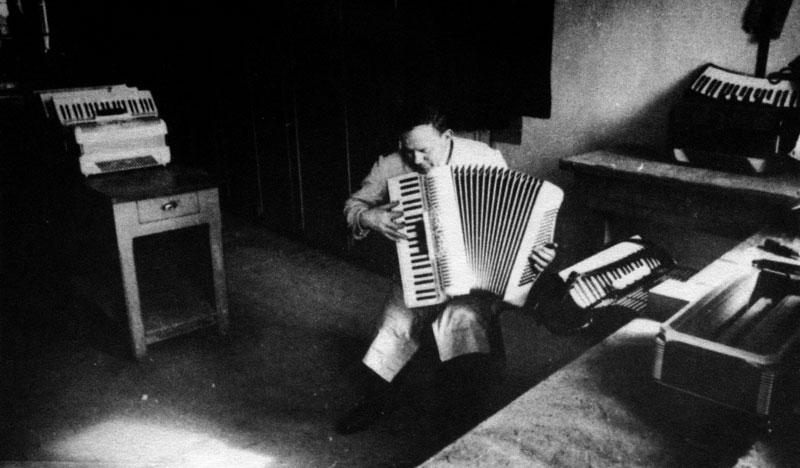 The small workshop had developed little by little to become an important company which now employed over 700 workers.
This year was marked by major new perspectives to respond to the emerging markets. The company Scandalli made a merger with the companies Frontalini and Settimio Soprani, developing into FARFISA (Fabbriche Riunite Fisamoniche), that within a short time, became a world leading company in the production of musical instruments.
During the early 1950s, Silvio Scandalli started an ambitious project. Using the company's best technicians, he created an accordion model of unparalleled quality, which in a short time became the dream of all great accordionists: the Scandalli Super VI. Even today, the Scandalli Super VI continues to be an unsurpassed example of musical instrument quality.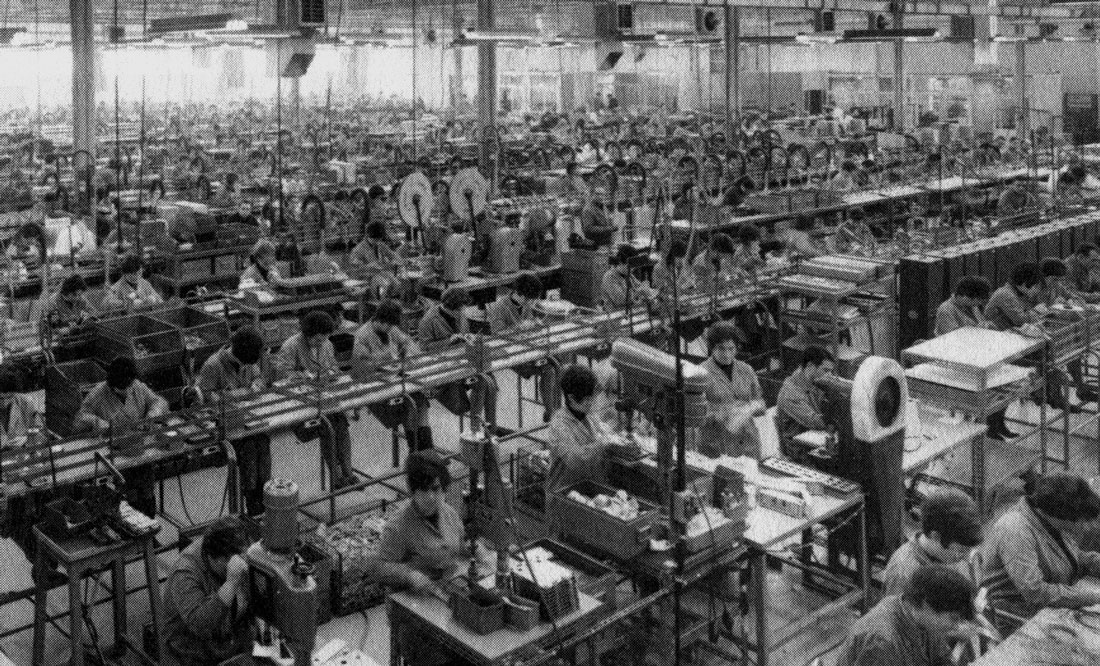 In 1984, FARFISA ceased as multi-product company and the brand Scandalli, after some years of collaboration with Comus-Bontempi, under the direction of Mirco Patarini, Luciano and Leonardo Menghini, returned to its roots as a high quality, accordion only manufacturer.
Scandalli looks to the future while also remaining deeply rooted in its past.
The long tradition of craftsmanship, experience, aesthetic sense and innovative design has made Scandalli one of the most successful and appreciated worldwide accordion brands, represented in almost every country of the world.
From our craftsmen's hands, are created unique products; with attention to every detail, selecting the finest materials and developing with Italian artisan tradition and skills, the ultimate of handmade manufacturing.
Each Scandalli accordion is the result of a constant pursuit of excellence, quality and craftsmanship.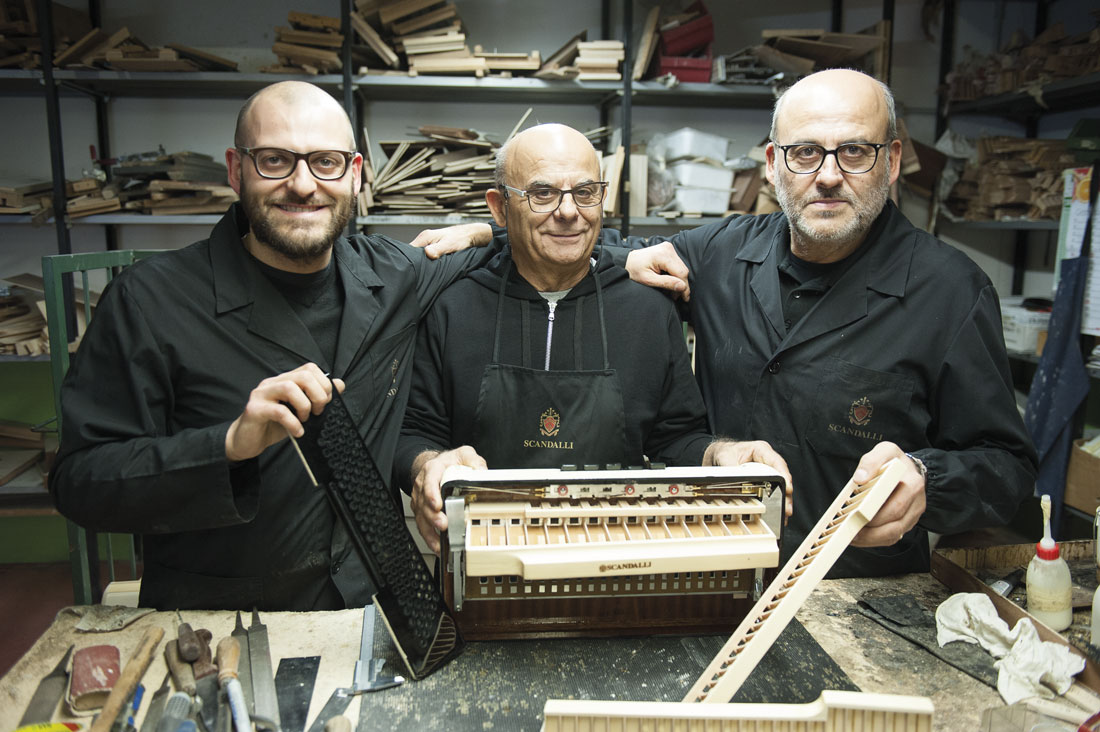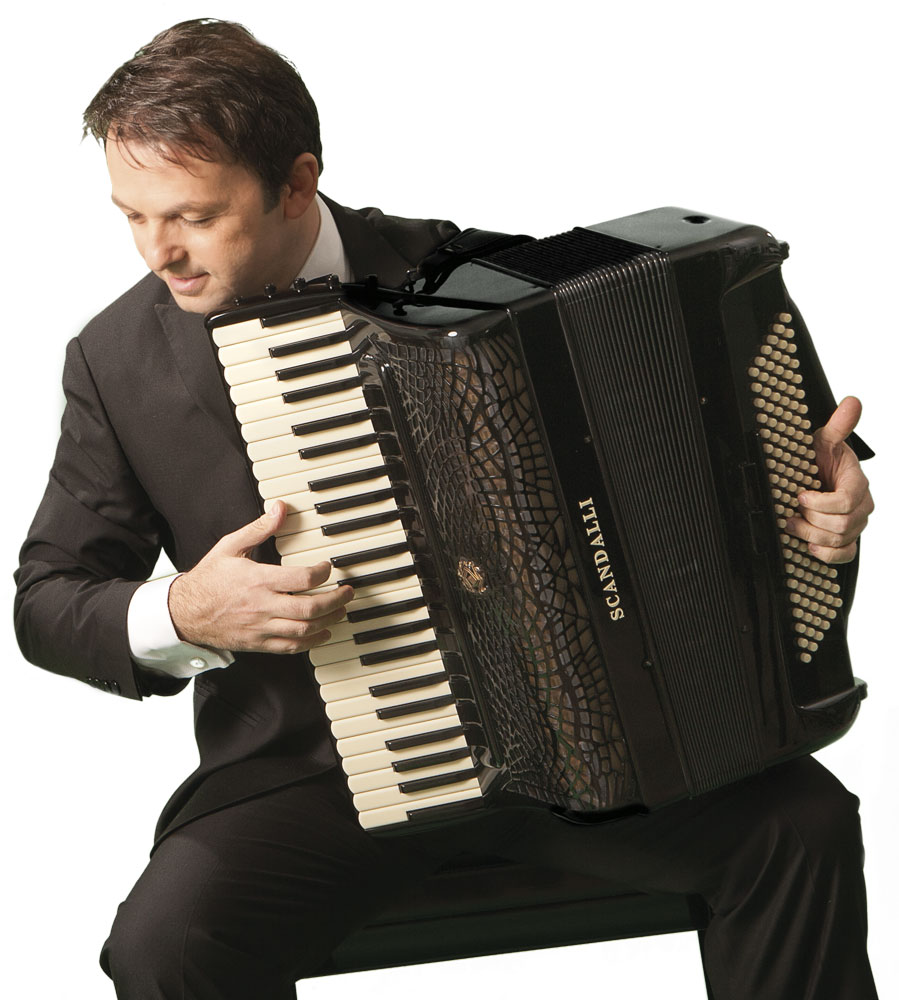 Scandalli has an important and unique feature. The Company President is also a concert artist continuing to perform concerts all over the world, working closely with unversities, conservatories, associations and confederations.
Scandalli instruments are designed for music in all its different genres and nuances – firstly the sound, then for ergonomics and mechanical precision.
We never forget, that the instruments which are created by our artisans are not passive art objects – they are the means for musicians to cultivate and state their talent to the world.