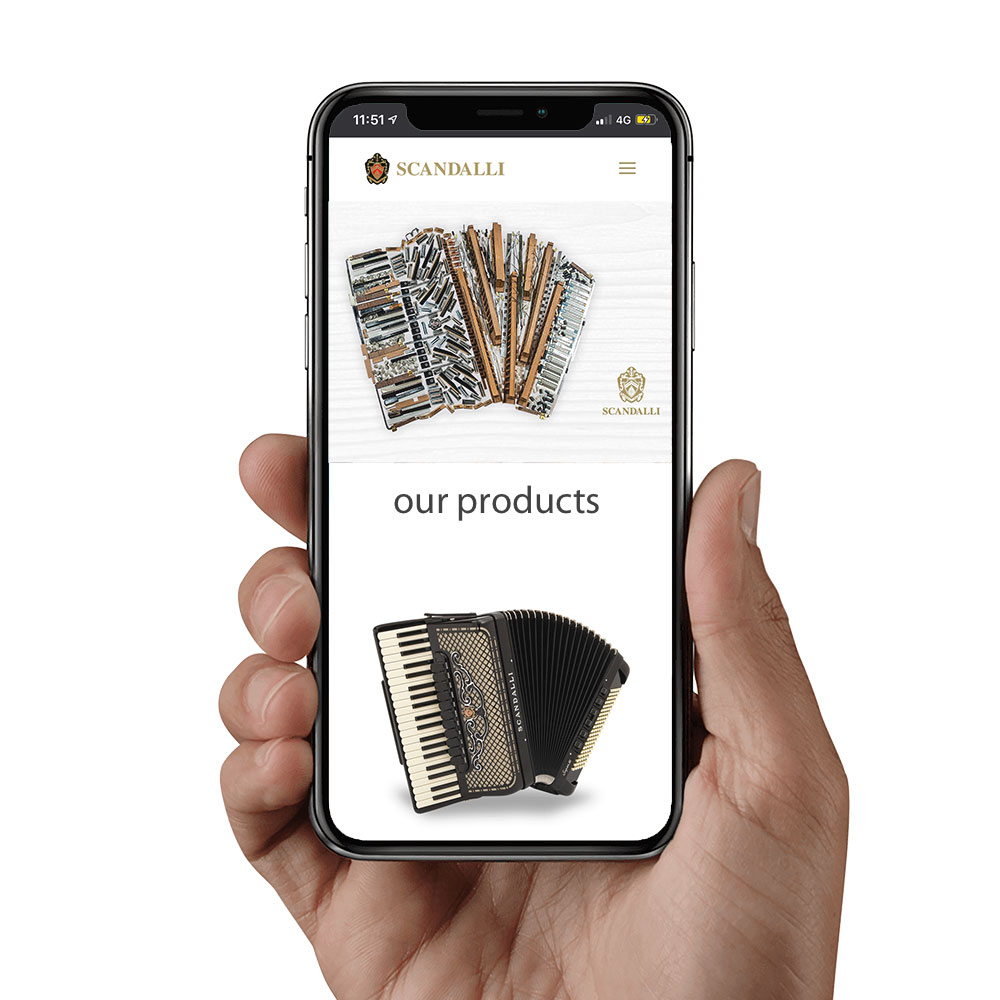 We are pleased to announce that our new website www.scandalli.com is on line.
We decided to focus on a simple and intuitive website, as well as aesthetically appealing.
The new website, available in Italian and English, is also accessible on all mobile devices.
The main novelty is the introduction of the "INFO", section, where you will find:
Usefull infos: useful tips, things to do or not to do in order to keep your instrument perfect over time;
Maintenance: the main parts that make up the accordion, instructions and solutions to small problems.
Warranty extension: form to fill in to request the warranty extension.
To stay updated about fairs, new products, events, visit the news section which will be continuously updated.
Happy web surfing!
In Ancient Greek mythology MUSA represented the highest ideal of Art, from here our new conservatorio line takes its name. Let yourself be inspired by our two Muses…Clio muse of epic song and history and Talia muse of comedy. We introduce you our new models, a crazy...