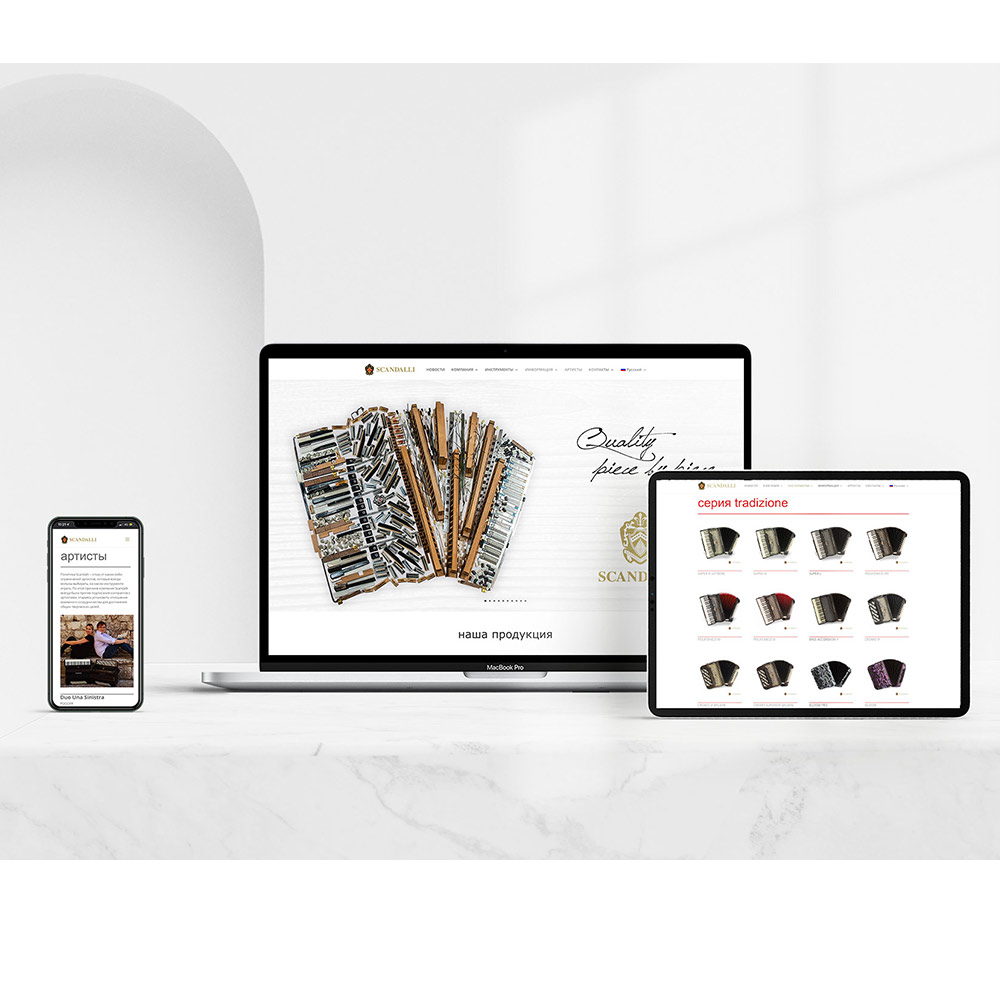 We are pleased to inform you that our website
www.scandalli.com
is also available in Russian language.
In the menu bar, click the country flag and you will get a drop down menu with all available languages: Italian, English and Russian.
Soon you will find other languages too, in order to facilitate the navigation for all users around the world.
Enjoy your surfing!
We are pleased to announce that our new website www.scandalli.com is on line.We decided to focus on a simple and intuitive website, as well as aesthetically appealing.The new website, available in Italian and English, is also accessible on all mobile devices.The main...
We are glad to introduce you our new models TIERRA.These models are in wood veneering, available in the following finishing: olive root wood ziricote wood For the moment, we have available two models:TIERRA 34 (34 notes, 96 basses)TIERRA 37 (37 notes, 96 basses) The...