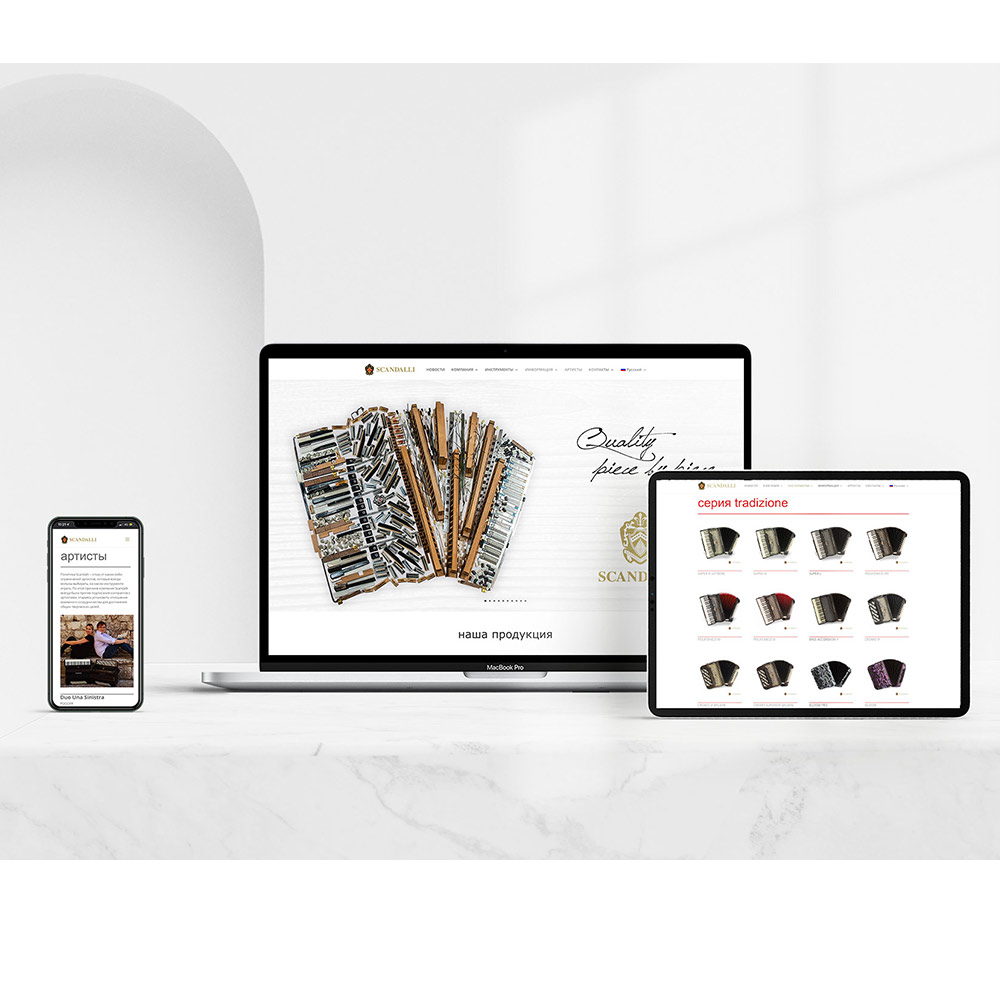 We are pleased to inform you that our website
www.scandalli.com
is also available in Russian language.
In the menu bar, click the country flag and you will get a drop down menu with all available languages: Italian, English and Russian.
Soon you will find other languages too, in order to facilitate the navigation for all users around the world.
Enjoy your surfing!
In Ancient Greek mythology MUSA represented the highest ideal of Art, from here our new conservatorio line takes its name. Let yourself be inspired by our two Muses…Clio muse of epic song and history and Talia muse of comedy. We introduce you our new models, a crazy...